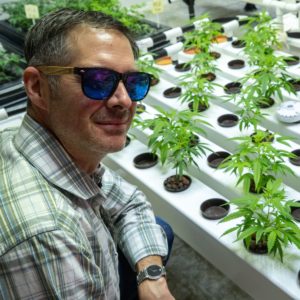 CAMERON BRAVMANN, PRINCIPAL
Green Belt Strategies is a full service cannabis consulting and management firm with hands-on experience managing compliance, commercial cultivation, manufacturing, and retail cannabis facilities across the country – and around the world. Come grow with us!
The Bumps, Twists and Turns on the Road to Legal Cannabis; Downtime in the Cannabis Market In the cannabis market, peaks and valleys are normal. Since American states began to follow Cal...
The Importance of Plant Nutrient Profiling and Analysis, an Interview with Cameron Bravmann. Maximize your plant nutrients and increase confident in your cultivation skills.
Previous Host of 'Canna Cribs - Deep Roots'
The Wasteful Nature of Packaging
GROWERS UNIVERSITY • 4 Lessons
Commercial Cannabis IPM (INTEGRATED PEST MANAGEMENT)
MORE GROWERS UNIVERSITY FREE LESSONS