Green Belt Strategies partners with other industry leaders to devise elegant solutions for a multitude of business needs. Learn about our various services for driving profitability, and creating a more holistic customer experience.
NuTech Alternative Energy Solutions
Green Belt Strategies works with organizations like NuTech Alternative Energy, to help address the electrical challenges faced by new cultivation facilities. Frequently clients find that they have overlooked the time and cost associated with an electrical service upgrade. As such, once a license has been procured, they find that they are beholden to the local utility company for a costly upgrade, which can take as long as 18-24 months. NuTech and Green Belt work together to get your facility off the electrical grid with a cleaner solution, which not only provides the redundancy required to run an operation free from the risks associated with the electrical grid, but also provides many key ingredients, including free hot water, heating, cooling, and A/C, as well as CO2, as by-products of the solution.
Rain Strategies
Green Belt has partnered with Rain to tackle several new projects spanning Arizona, California, and Oregon, and include cultivation, manufacturing, and retail, as well as brand development and marketing. The expertise that Rain brings to the portfolio of services offered by Green Belt has made it possible to expand the services offered, as well as the footprint of those offerings, meaning our client bases continue to grow.
Always Growing & Cultivating Our Partnerships

Nimbus Legal is designed for business. Our experienced team of attorneys have started multiple companies as founders and CEOs, serve on company boards, volunteer, speak at conferences and write books, and are innovators in multiple industries. We are passionate and driven to defy traditional legal industry norms.

Author of the Award-winning Teaming With Microbes: The Organic Gardener'Guide To The Soil Food Web, Teaming With Nutrients: The Organic Gardener's Guide to Optimizing Plant Nutrition and in January of 2017, Teaming With Fungi: The Organic Grower's Guide to Mycorrhizae, Jeff Lowenfels is one of the most humorous and entertaining lecturers on the garden lecture.

GrowersHouse.com is the largest online hydroponics supplies store in the US. Through the GrowersHouse.com online hydroponics supplies store you can ship to almost any country in the world. Our online hydroponics, greenhouse, and indoor growing equipment catalog has over 16,000 products and is growing every week.

Private and vetted professional community designed for licensed cannabis and hemp producers, processors, retailers, laboratories, and more! Free membership for licensed cannabis professionals and other related businesses. Paid membership plans are for vendors, such as equipment manufacturers and service providers.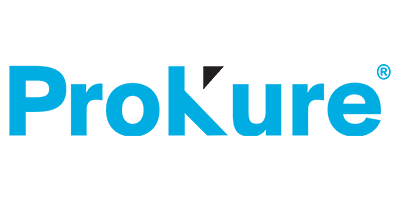 Utilizing a patented water-activated pouch technology, ProKure has revolutionized the world of chlorine dioxide (ClO2). Now, cultivation and restoration professionals can safely and cost effectively produce any quantity of ClO2 on-site in both gas and liquid forms. ProKure is the innovation in ClO2 delivery.

Agron.io is an innovative way for commercial growers to manage their purchasing and logistics in one platform. Powered by our proprietary ERP technology, Agron offers manufacturer direct pricing, real time inventory per distribution center, and the largest product catalog in the industry.

Azentive offers an integrated approach to healthy profits, people, and places through comprehensive solutions that leverage behavioral sciences, proven and cutting-edge technologies, and innovative business practices. We envision a healthy world where all people are active stewards of an environmentally and economically sustainable planet.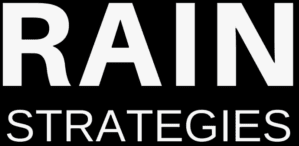 RAIN Strategies is experienced in the cannabis industry, legal contracts and navigating the licensing landscape. Their team of market experts create custom operational procedures and SOP's for each application tailored to the state.