Medical Marijuana Laws: Malawi has joined the list of African nations to change its laws on cannabis.
More and more of countries around the world are starting to legalize and relax their laws on cannabis and medical marijuana usage. As attitudes towards hemp and cannabis slowly change, investments in its medical benefits grow.
"Legalization of this crop will contribute to economic growth as it will contribute in the diversification of the economy and boost the country's exports, especially at this time when tobacco exports are dwindling," agriculture minister Kondwani Nankhumwa said. Cannabis for recreational use remains illegal.   1
Marijuana legalization has made significant progress over the years, and Malawi is the latest country to permit its use. The African country of about 19 million people will now allow cannabis to be used in medicine and in the creation of hemp fibers. While it doesn't permit the recreational use of marijuana, it's another significant step forward for Africa, where Zambia, Zimbabwe, Lesotho, and South Africa have all loosened their laws relating to cannabis. 2
With North American cannabis companies struggling over the past year, this is a welcome sign for investors, as it means there will be more options to invest in other parts of the world. For companies, it also creates the opportunity to import pot from other regions where it's cheaper and easier to grow year-round. And the good news is that there's another country that may soon be about to legalize pot.
Lebanon looks to legalize medical marijuana
The Middle East is a potential hotbed for cannabis cultivation, and Lebanon has a history of it that goes back more than 100 years. With a population of 6 million, the country isn't as big as Malawi, but there's significant potential for marijuana production there.
Lawmakers drafted a bill that permits cannabis where the tetrahydrocannabinol (THC) levels are below 1%. It's not enough for users to get high, but there can be many medical applications for it. In 2018, the U.S. legalized hemp, which is cannabis characterized by very low levels of THC — 0.3% or less.
In Lebanon, the draft legislation is awaiting a final vote. No date is set as to when that might happen, and the country has been working on legalizing medical marijuana for multiple years in the hopes of boosting its economy. Yassine Jaber, one of the members of the Lebanon Parliament who helped draft the bill, believes that Lebanon has "a competitive advantage in the cannabis business" and that "our soil is among the best in the world for this, and the cost of production is low compared to other states."
As countries open up to cannabis, it creates opportunities for foreign companies to expand there.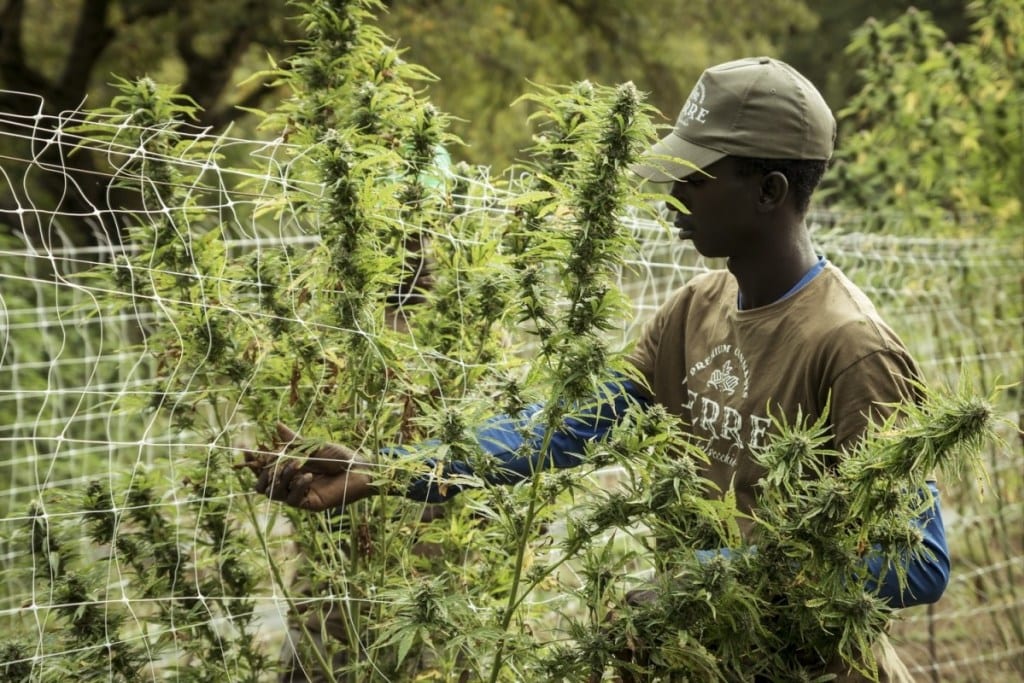 Canopy Growth to expand into Israel
Earlier this month, Canada-based cannabis producer Canopy Growth (NYSE:CGC) announced it was working on a deal with Univo Pharmaceuticals (TASE:UNVO) to market and sell medical marijuana products in Israel. Not only is this an opportunity to reach a new market, but under the agreement, Canopy Growth would be able to utilize Univo's facilities to help export its products into other European countries — once it's legal to do so. Medical marijuana is legal in Israel, and the country's conducted a lot of research and development on cannabis over the years.
The move by Canopy Growth is just the latest example of how it and its rival Aurora Cannabis (NYSE:ACB) have been expanding to other countries in the hopes of not just gaining first-mover advantages, but securing low-cost supplies of cannabis as well. Unfortunately, it's a long-term strategy that hasn't paid off just yet, with both companies still struggling to stay out of the red.
Should investors expect more foreign expansion?
The opportunity to get into foreign markets like Malawi, Israel, and perhaps Lebanon soon could be very attractive to companies like Aurora and Canopy Growth. But with cannabis investors focused on profitability more than ever before, it may not be feasible in the near term. Many cannabis producers are looking for ways to conserve cash rather than spend more of it, and that's likely the largest impediment to foreign expansion today.
However, for investors, it's an opportunity to look for new up-and-coming pot stocks from countries that legalize cannabis. With lower-cost production, they may prove to be better investments with more realistic expectations of profitability. Currently, North American pot stocks remain very risky, as is evidenced by the markets where the Horizons Marijuana Life Sciences ETF has fallen nearly 80% in the past 12 months while the S&P 500 has declined a much more modest 12%.
---
By Daniel Mumbere, Africanews Journalist: https://www.africanews.com/2020/02/28/african-countries-embrace-cannabis-zambia-south-africa-zimbabwe-lesotho/